2018 HYA Baseball and Softball
Forms were sent to the school for all Pre-K
through 6th grade students on Monday,
January 22, 2018. As always, sign-ups for
the HYA baseball and softball program
will run from January 22, 2018 through
February 24, 2018. There will be absolutely
no late sign-ups allowed.
Forms can be turned into the Park Office
Monday - Friday from 8AM to 4PM. Please
call the Park Office for more information
618-252-2111.
Must be born before August 31, 2014 to
be eligible to play.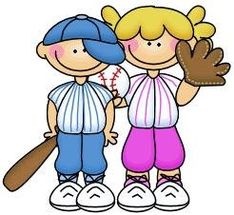 Special Links for HYA:
Boys Baseball Registration Form
Girls Softball Registration Form
_______________________________________________________________________
FREQUENTLY ASKED QUESTIONS....
How do I register for a program?
Registration for all programs is on a first come, first serve basis.
Most programs will accept registration at their first scheduled
meeting. No refunds will be given after the first scheduled
class unless individuals are under unavoidable circumstances.
In these cases, a $5.00 fee will be assessed from the price of
the cancelled program.
Can I drop off my children at a program/sports event early?
Children/Youth under the age of 18 who are participating in
Harrisburg Park District Programs / Sports Events may not be left unattended on Park property at any time.
What if there is bad weather?
Safety of our participants is our first priority. Supervisors are
instructed to cancel outdoor programs if bad weather is
in the area. If bad weather does move into our area, it
is our policy to have parents pick up their children immediately.
Can I pay by credit card?
Yes. The Park District accepts Mastercard, Visa, and
Discover credit cards.
Can anyone attend a Park Board Meeting?
Yes. The public is cordially invited to attend these meetings.
Any citizen wishing to be placed on the agenda may
call the Park Office at 618.252.2111. All board meetings
will be held at 8:00 am at the Park Main Office located
at 921 W. Poplar St.
2018 Board Meeting Schedule
January 17
February 21
March 21
April 18
May 16
June 20
July 18
August 15
September 19
October 17
November 14
December 19