CONDUCT CODE
The Harrisburg Park District requests the following rules be followed while participating in park sponsored programs:
1. Refrain from showing disrespect to other participants and staff.
2. Refrain from using foul language.
3. Refrain from causing bodily harm to yourself, other participants and staff.
4. Refrain from damaging program equipment, supplies and facilities.
5. Refrain from participating in unlawful activities.
6. No alcohol is allowed on park premises. No intoxicated person shall enter, be or remain in the park.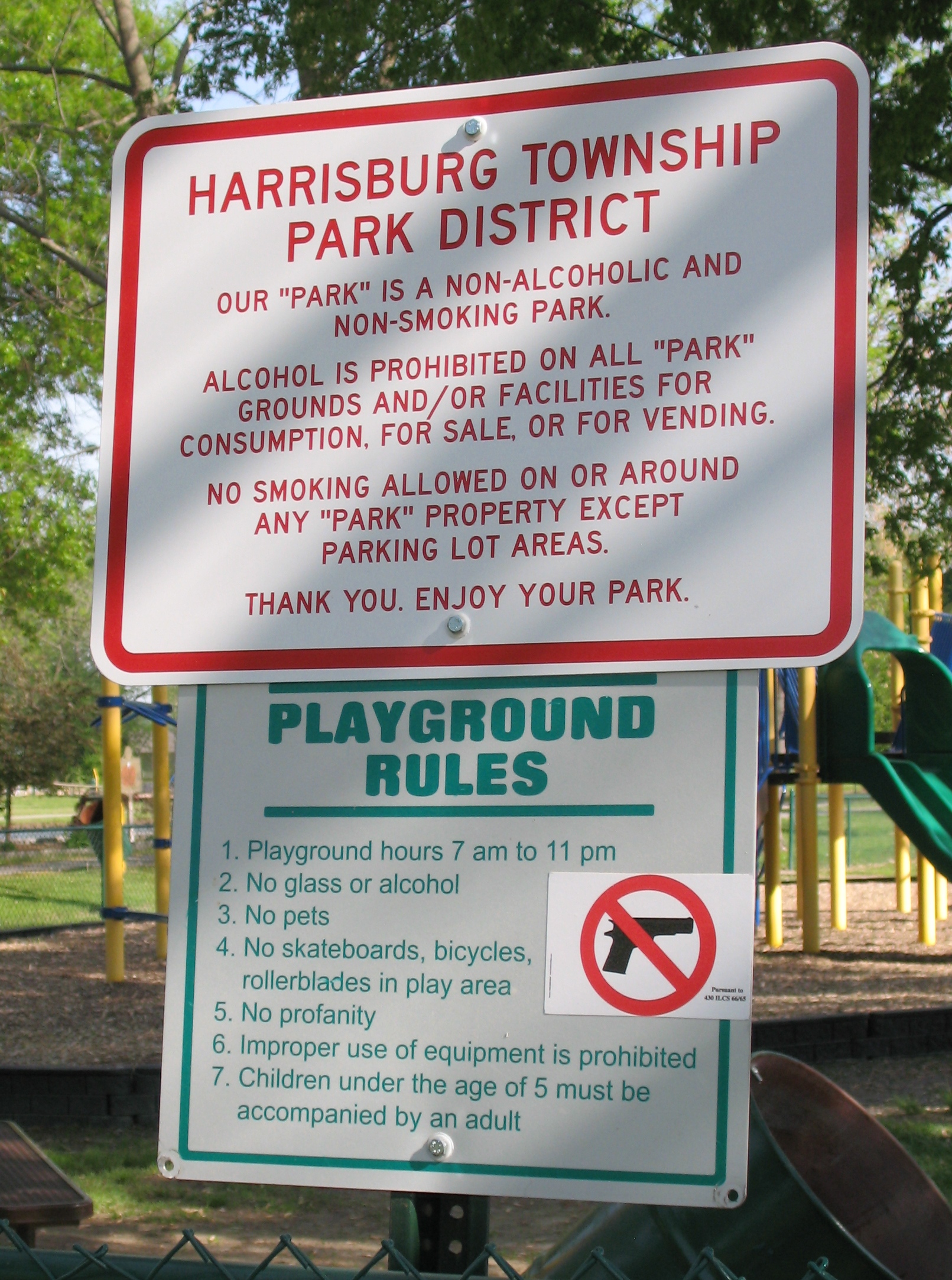 PARK CURFEW
There is a daily curfew for all park grounds and facilities. The curfew is in effect from 11:00 PM to 7:00 AM, and will be strictly enforced in an effort to curtail vandalism problems. Vandalism is an expensive problem for our park disctrict and the taxpayers that support it! Please report vandalism to the park office at 252.2111. Any vehicle left overnight will be subject to towing.
REGISTRATION PROCEDURES
Registration for all programs is on a first-come first-serve basis. Most programs will
also accept registration at their first scheduled meeting. No refunds will be given after the first scheduled class unless individuals are under extreme, unavoidable circumstances. In these rare cases, a $5.00 fee will be assessed from the price of the canceled program.
SUGGESTION BOX
We welcome suggestions. If you have a complaint, suggestion, compliment or question, please inform us. You may call 252.2111 or mail them to : 921 W. Poplar St., Harrisburg Park District, Harrisburg, IL 62946.